Sale!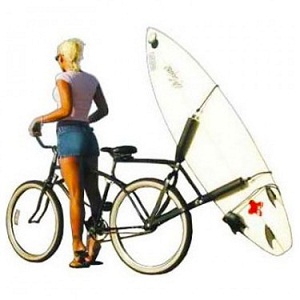 Block Huntington Bike Racks
Block Surf Huntington Bike Racks allow you to easily enjoy a bike ride and some waves in the same day. The bike rack is designed to hold a surf board or body board up to seven feet long. The strong yet lightweight design securely holds the board over the rear tire of the bike. Block Surf Huntington Bike Racks come fully assembled. Mounting one to the back of your bike is simple and quick.
Rack weighs less than six pounds.
Fits easily over the back tire of most bikes.
Sturdy and secure design.
Makes transporting large surf boards or body boards simple.
Out of stock