Sale!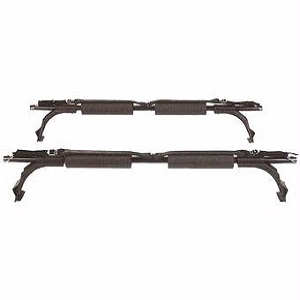 Van Snubber Racks Surfboard Roof Racks
Van Snubber Racks Surfboard Roof Racks make transporting your board easy. These surfboard racks, which are padded to protect your board during transit, allow you to carry your boards on the roof of your van. The racks are sturdy and securely hold your board, so you can travel without worry, even over long distances. These racks fit onto the metal gutters of any vehicle that is 60 inches wide.
Foam padding protects boards during transit
Allows safe and easy transportation of up to four boards
Fits on most 60 inch vehicles models by clamping over the gutters of the vehicle.
Carry up to 4 boards
Rack supported by and clamped to the gutter of your vehicle.
*If your roof width is less than 60″ across you will need the "Snubber Hard Surfboard Roof Racks".
Out of stock