Best Way to Store Your Surfboard
When you're not using your surfboard at the beach, keeping it out of the way and safe from harm can sometimes be a challenge. Surfboard storage racks are a great solution to this problem. These surfboard racks store your board, keeping it out of the way, and also display the board. In addition, these racks are available in a wide variety so that it's easy to find the rack that fits your board and your space needs.
One of the simplest solutions for storing your board is the Finger Grip surfboard rack. This rack attaches to the wall using an extremely strong adhesive tape. It is designed to be reused over and over, and is also adjustable, so that you can store a wide variety of different surfboards.
Another solution is the Hawaiian Gun Rack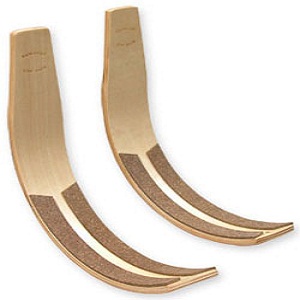 . These racks are made of beautiful wood and are padded to hold your board safely. They are designed to hold up to thirty pounds and work well for a variety of different boards. These racks are also very easy to mount to your wall.
The Block Stick Stand wall rack is the perfect way to show off the top profile of your board while it's being stored. This rack is also one of the more stable rack options, since it mounts directly into the wall. It is designed to hold larger boards, up to 8' 5" long.
Some wall racks are designed for indoor or outdoor use. The Nice Rack Angled Wall Rack and the Nice Rack Horizontal Rack are two of these racks. These racks, which hold boards at an angle and horizontally, respectively, are made of powder coated steel. This makes them both very strong and water and weather resistant. Padding on the arms helps to protect your boards from slipping or scratching. These racks can hold a wide variety of boards, including heavy or long boards. They are also the perfect solution if you're looking to store your board outdoors or in a garage or shed.
If you're really short on space, you may also want to consider the Nice Rack Ceiling Rack. This rack hangs from the ceiling, keeping your boards safe and saving you space at the same time. This rack is adjustable and is made of sturdy steel, so it can hold heavy or long boards. It's also powder coated to be weather resistant.
[social-bio]